*This post may contain affiliate links. Please see my disclosure to learn more.
Today, we're going to talk about a sensitive subject, that I am all too familiar with: babies and cell phones. I have a young daughter and am also looked to a reliable source of information in the world of EMF radiation. So, today I want to talk about whether cell-phone radiation is dangerous for babies, why that is, what we know, and what you as a parent can do to protect your family.
This article will be a mix of research and studies showing the potential dangers, as well as my own experiences as the parent of a young child. When my daughter was a baby, it was tempting to use a cell-phone to calm her when my patience was nearing its end.
Today, parents are giving cell-phones to their babies, baby cell-phone toys are a thing, and children are growing up thinking that they need a phone at younger and younger ages.
First, let's just briefly answer the question, is cell-phone radiation dangerous for babies? Yes, as I've written about in other articles, long-term exposure to EMF radiation from devices like a cell-phone is dangerous to humans. Babies are even more vulnerable to this danger due to their thinner skulls and different chemical makeup. Babies should not be allowed to use cell-phones, even for short periods of time.
First, let's talk briefly about babies are more vulnerable to cell-phone radiation.
Babies and Cell-Phone Radiation – Why They Are Vulnerable
I'm not going to use this article to convince you that EMF radiation in general, and cell-phone radiation in particular, is dangerous, because I've covered that in dozens of articles on EMF academy. Instead, I want to talk specifically about why babies are more vulnerable to this radiation.
In 2014, a senior science fellow named Lloyd Morgan from the Environmental Health Trust, a leading non-profit think tank on the dangers of EMF radiation published a review in the Journal of Microscopy and Ultrastructure.
Lloyd and his team evaluated all of the available peer-reviewed cell phone exposure research, cell-phone dosimetry data, cell-phone manufacturer manuals, government documents and publications and more.
What they discovered and talked about in their research review, is that it is quite evident that babies, even unborn babies, face the highest risk for adverse health effects when it comes to cell-phone radiation or any other type of microwave radiation.
We'll dive into the specific research in a moment, for now, I just want you to understand why they are more vulnerable.
First of all, babies and young children absorb far more radiation from cell-phones because they have thinner skulls, which do not do as good of a job at attenuating the radiation from cell-phones.
Babies brains absorb more radiation because the actual tissue in their brains has been shown to have a higher rate of absorption. In fact, one study found that babies brain tissue can be twice as absorbent as an adult. The bone marrow in a babies skull could also potentially absorb as much as 10 times the radiation compared to an adult.
Since a baby's head is smaller, their brain stem is also closer to the side of their head, which means that cell-phone radiation would not have to travel as far.
I could go on, but you get the point. Babies are not just smaller adults. They have entirely different physical and chemical makeups that result in them being more vulnerable to radiation.
Do Government Regulations Protect Babies From Cell-Phone Radiation?
In a word (and my opinion), no.
All cell-phones emit a type of EMF radiation called radiofrequency radiation, also sometimes referred to as microwave radiation. There is no question that this type of radiation in high enough doses is dangerous to humans. So, countries have regulations about how much radiation cell-phones can emit.
These limits are set based on what is called Specific Absorption Rate, or SAR. SAR is just a measurement of how much cell phone radiation absorbs, measured in watts per kilogram of bodyweight.
So, in the United States, that limit is set at 1.6 W/kg of bodyweight. You'll notice if you look them up that many mobile phones emit close to this maximum.
So, the next question we have to ask ourselves is if this limit is even safe and whether it is safe for babies and children.
The answer to that, in my opinion, and the opinion of many experts and activists in this field, is that these limits are not safe for adults, and certainly not safe for babies.
First of all, the dummies that they test cell-phones on to determine these numbers are based on adults and do not at all factor in the size and biological makeup of a child.
Next, the FCC limit of 1.6 W/kg of bodyweight was decided upon in 1996 when cell-phones were vastly different. There is a growing body of activists and researchers that feel these limits need to be re-evaluated. Many countries have lower limits than the United States.
In fact, in 2012 the Government Accountability Office of the United States published a report titled "Exposure and Testing Requirements for Mobile Phones Should Be Reassessed." The report was a formal call for the FCC to reassess its regulatory requirements and specifically stated that: "The Federal Communications Commission's (FCC) RF energy exposure limit may not reflect the latest research, and testing requirements may not identify maximum exposure in all possible usage conditions."
As I'm writing this, there still have been no changes to cell-phone radiation limits in the US, despite pressure from the GAO and many other private and non-profit organizations like the Environmental Health Trust.
Now that we better understand why cell phones are particularly dangerous to babies and why government regulations are likely not adequately protecting them, let's look at some of the research outlining why cell-phones are dangerous for babies.
Cell-Phones and Babies – What The Research Tells Us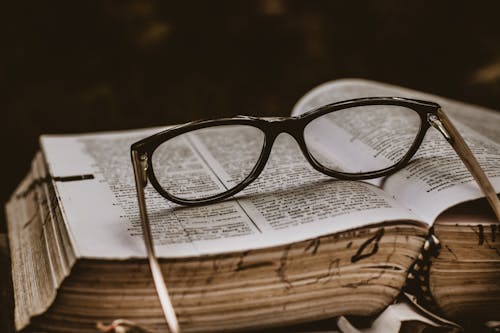 There are far too many studies showing why babies and phones are not a good mix, so I won't be able to cover them all. However, just to give you an idea of what's out there, I want to briefly cover some important ones.
A 2009 study found that young children's central nervous system absorbed "significantly larger) amounts of RF radiation because the source is closer (less distance between the outer layer of the skin and the CNS) and their skin and bone layers are thinner. The same study also found that bone marrow absorption of cell-phone radiation also varied greatly with age and that children could absorb as much as 10 times the radiation depending on how young they are.
A 2010 Study by Andreas Christ and his team reported that baby's hippocampus and hypothalamus absorbed 1.6-3.1 times more RF radiation, that their cerebellum absorbed 2.5 times higher RF radiation compared to adults.
A 2014 Research Review (the one I talked about above) by Dr. Devra Davis, Lloyd Morgan and others specifically examined how RF radiation from devices like cell-phones affected babies and young children.
Their published conclusions were:
Children absorb greater amount of microwave radiation (MWR) than adults;
MWR is a Class 2B (possible) carcinogen as is carbon black, carbon tetrachloride, chloroform, DDT, lead, nickel, phenobarbital, styrene, diesel fuel, and gasoline. It seems clear that we would not expose children to these other agents, so why would we expose children to microwave radiation?
Fetuses are even more vulnerable than children. Therefore pregnant women should avoid exposing their fetus to microwave radiation.
Adolescent girls and women should not place cellphones in their bras or in hijabs.
Cellphone manual warnings make clear an overexposure problem exists.
Wireless devices are radio transmitters, not toys. Selling toys that use them should be banned.
Government warnings have been issued but most of the public is unaware of such warnings.
Exposure limits are inadequate and should be revised such that they are adequate.
A 2016 study by the National Toxicology Program examined the effects of cell phone radiation in mice. The researchers said the study "provides the most comprehensive assessment, to date, of health effects in rats and mice from exposure to radiofrequency radiation (cell phone radiation)."
Essentially what the research showed, was that in male rats and mice, there was a significant increase in tumors in organs such as the brain, prostate gland, pituitary gland, adrenal gland, liver, and pancreas.
One important caveat to this study is that the exposure range for the mice was between 1.5 and 6 w/Kg, which means they were higher then what most humans and babies are exposed to.
However, the main takeaway from this study is that cell-phone radiation does have potential biological effects.
A 2011 study published in the Encyclopedia of Environmental health evaluated the effects of non-ionizing radiation from sources like cell-phones on mothers and their babies, inside and outside the womb.
The study found:
The developing organism is more sensitive to radiation and vulnerable to the development of radiation-induced pathology. Prenatal development, characterized by intensive cell proliferation, cell differentiation, and cell migration, is highly sensitive to radiation exposure. Therefore, exposure of embryos and fetuses to radiation is of immense concern for radiological protection and human health
More generically, there have been some very large studies on the dangers of cell-phone radiation, such as:
The Bioinitiative Report– Researchers combined the knowledge from over 1800 studies that specifically looked at the dangers of RF radiation from cell-phones and other devices, and what the biological harm was from that exposure.
They concluded in part:
Even very low levels of EMF radiation can be harmful to the human body
Single, and double-strand DNA damage
"…effects on the brain and cranial bone development in the offspring of animals that are exposed to mobile phone radiation during pregnancy"
The Interphone study, published in 2010, was the largest study to date that examined the relationship between RF radiation from cell-phones and negative health effects.
Some of the findings included:
If you use your cell phone for as little as 30 minutes a day, after 10 years you will have a 40% increased risk of developing a brain tumor.
That you are considered "high risk" if you've used your phone 1640 hours in your lifetime. This "high-risk group" is 2 times more likely to develop a brain tumor in the temporal lobe. When holding your cell-phone close to your head, the temporal lobe is the area of the brain closest to the antenna.
When brain tumors were found in the test group, they were twice as likely to be found on the side of the head where the cell phone was used.
Ok, I know that was probably quite a bit to digest, but the point I wanted to get across by sharing some of that research is that yes, cell phone radiation likely is harmful to babies, and they should not be using them, watching content on them, or near them for extended periods of time in my opinion.
Now let's talk about ways we can protect our baby from cell phone radiation.
How To Protect Your Baby From Cell Phone Radiation
I'm going to cover some simple things you can do to protect your baby from cell phone and other sources of RF radiation. I won't go into too much depth, because I've covered this in other posts.
1. Use Distance
This is probably the simplest thing that you can keep in mind when it comes to protecting your children from cell phone radiation. Whenever you gain distance between yourself and a source of radiation, you gain exponential amounts of protection.
Meaning that being 2 feet away from a cell phone isn't twice as safe as being 1 foot away, it's more like 4 times safe.
So, if you are using your cellphone, be aware of how close your baby is and try to keep at least a few feet of distance at all times. If you are using your smartphone as a sound machine for baby, make sure that it is at least a few feet away (and in airplane mode as we'll talk about next).
2. Utilize Airplane Mode
This should be something that you do often anyway. When you put your cell-phone in airplane mode, you are turning off it's connection to cellular networks, meaning that RF waves are not being beamed between the phone and the nearest cell phone tower.
This will dramatically reduce you, or your babies, RF exposure. Be wary though, Airplane mode does not usually disable Bluetooth as well. So, if your phone is connected to any Bluetooth devices, be sure to also disable that.
Although I still would not at all suggest that you hand your baby a cell-phone, if you absolutely must, be sure to at least enable airplane mode.
3. Do Not Use An EMF Protection Cell-Phone Case
I know this might sound a bit weird, but hear me out. I actually love anti-radiation cases, I have one on my phone right now. However, they can actually be more dangerous if the cell-phone is being used by a baby.
You see, most cases, like the one I'm using, only offer protection to the wearer when the flap is closed. This means that while talking on the cell-phone, your brain and head are protected from direct exposure to the radiation.
However, since your baby is not likely to use the phone in this way, and is more likely to be watching a cartoon, that flap will instead likely be on the backside of the phone. When the protective flap is on the backside of the phone, it can actually end up reflecting more radiation towards the user.
4. Reach Out To Me
Yup, you heard me right, I'm here for you. Now, as this site has grown, it has gotten to the point where I can't get back to everyone, but I do my best every day. So, if you have a question, please don't hesitate to contact me, and I'll do everything I can to help.
Related Questions
We've taken a pretty deep dive in this article answering questions about how dangerous cell phones are for babies. Let's finish it off by briefly answering some related questions.
What Is A Safe Distance A Baby Should Keep From Cell Phones?
This is a bit tough to answer, but let's start by looking at the distances manufacturers recommend. These likely correspond with where the cell-phone was placed in relation to a testing dummy when the SAR limits were measured for these cell-phones.
For an iPhone 7 for example, Apple recommends keeping at least 5mm (about .2 inches) of distance. With a Samsung Galaxy S6, they recommend 15mm or .6 inches, and for a Google Pixel they suggest 10 mm, or about .4 inches.
Now, these are the minimum distances that an adult should hold their phone away from their head when using it, which almost no one does. As we've talked about above, even for an adult, following these guidelines, they are likely still being exposed to a dangerous amount of EMF radiation.
So, for a baby, I would dramatically increase these distances. The Inverse Square Law of Physics essentially states that as we double our distance from a source of radiation, we quarter our exposure to it. This means the more distance we can maintain between our baby, and a cell-phone the better. In my personal opinion, I would try to keep my baby at least 3 away from a working cell-phone, which should lower the radiation exposure to negligible levels. Remember to be mindful of other RF radiation exposures such as WiFi.
Is Bluetooth Safe For Babies?
In my opinion, Bluetooth is not safe for babies. In fact, Bluetooth uses radiofrequency waves to pass information back and forth, in packets, just the same way a cell-phone does. RF radiation has been shown to have harmful biological effects, and we now know that babies are far more vulnerable to radiation than adults.
In fact, you could practically take this article, and replace the word "cell phone" with the word "Bluetooth" and it would be quite accurate. The reason for this is that cell phones and Bluetooth devices operate virtually the same, and the type of radiation they emit is almost identical.
So, things like Bluetooth headphones for babies, or Bluetooth connected toys, should not be given to babies or young children. Instead, I would suggest you try to find simpler, more analog versions of the same toys.
Is It Safe To Use A Cell-Phone While Nursing?
I don't think it is, for all the reasons that we've talked about in this article. First of all, any nursing-aged child is far too young to be near a cell-phone, and radiation exposure could be dangerous.
However, there are products aimed at protecting your baby from exactly this. First, you can get an EMF protection nursing cover like this one from Amazon. Essentially what this is, is a normal nursing cover that has a silver mesh fabric inside. The silver mesh is able to block EMF radiation.
So, as long as the nursing cover is between you and baby, it should be shielding against virtually all the EMF radiation.
You could also probably use an anti-radiation blanket for this purpose.
Is WiFi Harmful To Babies?
Again, yes I believe it is. I won't cover this topic here, because I just recently published an enormous guide talking about why WiFi is harmful to babies, and how to protect them from it.
Do They Make Cell-Phones For Babies?
This is an interesting topic, because first of all, no, to my knowledge they don't make actual working cell-phones for babies. However, the do make cell-phone toys for babies. One writer I found while researching this topic likened these baby cell phone toys to the old candy cigars we (at least I) bought as kids. These candies were either manufactured by or sponsored by, the actual cigar and cigarette companies.
These companies knew that if kids got used to them from a very young age, they would be easier customers as they got older. It is the same for baby cell-phone toys. As they get older, having a cell-phone will feel so natural, and will bring back fond memories and nostalgia.
Although they don't make actual working cell-phones for babies, they do make cell-phones intended for younger children. These phones are usually simpler and come with built-in parental controls. However, that does not mean they don't still emit radiation.
Some countries are already discussing legislation that would prohibit marketing or making cell-phones for children.
Here is a short TED talk about cell-phones used by children that is pretty informative:
Is Airplane Mode Safe For Babies?
Yes, airplane mode is safe for babies. In fact, airplane mode on your cell phone is a great option for both adults and children, as it dramatically lowers the radiation emitted from the device.
For instance, if you were going to use your cell-phone as a sound machine for your baby that is asleep in his/her car seat, be sure to first put your phone in airplane mode to help protect your baby.